Relica Online was an MMORPG in development by RealmCrafter: Standard forum user Nathan.
According to the steam page, "UO and Morrowind inspired Relica Online is a online Rpg that has been developed by a Indie Developer known as Nathan Hemstock  For the duration of 5 years. I have done my utmost best with this project.

It tells a tale of a Ancient book that has been lost for thousands of years only to be found by a King who has been drawn to the book for its ancient powers. The book was first created by a evil wizard known only as Zendra to consume the souls and life energies of the lost and gullible people of Relica. This was to help extend his own life.

The world and surrounding are fantasy based both colourful and atmospheric. With the players ability to take control of a avatar learning various different skills, combat and none combat based to help the player progress with up to 12 various skills to master from fishing to elemental magic's. 

The game will be fully updateable. From quests to new environments and more unique items. Players can team up and complete quests together or work alone. PvP is also available with a keep what you kill system. Make friends from around the globe and restore the order and stability of the Relican Isles."
Features
Edit
>No!! microtransactions or members. Its just a online rpg.
> Main story
> 12 various skills to master.
> PvP.
> 30 differant game zones with more to come.
> various side quests, more to come.
> over 100 in game items, more to come.
> lots of weapons and armour, which i will further expand.
> Great monsters to do battle with from Great Ogers to Dragons and much more.
> Boss monsters which i will further expand.
> Mini games. Do battle in the arena!.
> Rare items and armour sets to find.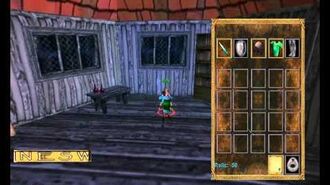 Screenshots
Edit